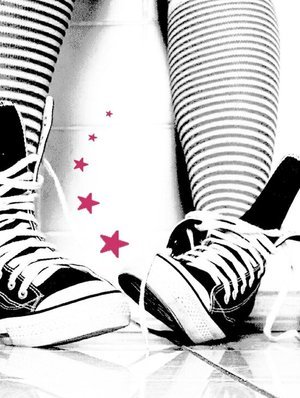 Copyright to Yarhez
On Glitter Graphics.
Hey, my wonderful people.
I have some news, a funny story about my shoes, and pardon me if I'm acting blue- I start school back up tomorrow :P
I was looking at some news thingies today about Doctor Who and stumbled across an ad. Well, I accidentally clicked it, and it took me to something about Karen Gillan. I scrolled down and gasped.
She shaved her head. "It feels liberating," she was quoted as saying. O_O

My response to Karen Gillan shaving her head can be seen above.
This Friday is my little brother's birthday! I'm only slightly excited, though- he acts like a jerk on his birthday, usually.
And then on Saturday, I have a mini-dance class! I'M SO EXCITED! :DDDD I hope 'Celia' will be there... I talked about her in an earlier post...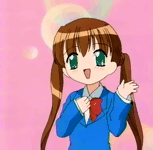 I went to the library the other day! I got some awesome books, like a book on guerrilla art-I've always wanted to do that- and a book called School Of Fear. I got some others, too. :)
Now for the funny shoe story... well, more random. It's not quite funny. *cricket chirping, awkward silence*
I got some cool blue shoelaces the other day for my Converse, and I sat down to put them in my shoes. I pulled both laces out-which was very stupid on my part- and started doing it, realizing that the laces were much too small. So I pulled it out and looked at the other shoe for a guide and face-palmed, realizing that I had taken that lace out as well. So I had too guess how to put my laces back in properly.
So... Bye!
~Hannah Song