Hey Stars.
I'm bored, so I'm going to rank my favorite Disney shows.
Honorable Mention - Austin & Ally
Austin and Ally isn't my favorite show, but it's good, it's cute. Trish and Dez rock, they're so funny and quirky. It's just not on my list of favorites, I don't really know why.
8. Bunk'd - least favorite of my favorites
Okay, so, I still really like Bunk'd on occasion. Some episodes are really good, is what I mean. However, if it wasn't for Emma, Ravi, and Lou... I probably wouldn't watch it. There are a lot of innuendos for being a kid's show (I mean, a TON), and really hurtful stereotypes too (especially when it comes to Tiffany). And the two things that really get me about this are:
A. Hazel- the head counselor (see above gif)- is supposed to be funny. She's not- somethings are kind of funny and then other things are just straight up creepy.
B. Tiffany's mom is not only extremely stereotyped, but also abusive (she talks about, how at one point, her brother lost a spelling bee and she hasn't seen him in months, or how if she doesn't get A's her mom won't let her come home,)

7. KC Undercover -an okay show with an awesome lead



The main reason this show made my list is because it's one of the few Disney shows my actually likes/tolerates. Plus, Zendaya is #goals. The show itself is very mediocre, but I do like Veronica Dunne, she's a good actress. Judy and the Cooper parents can get very annoying at times, which is my main complaint.
6. Shake It Up - a show from Disney's awkward phase
Shake It Up!... aahh, memories. It's not a very old show, honestly, but it feels like it. It was the Disney show that got me into Disney shows. Honestly- when I watch it anymore it's just tolerable, but it's got a lot of good memories for me, and I love the Hessenheffers. The music is mediocre, the plots for most episodes were ehh, and with the exception of Zendaya and Bella Thorne and a few others, the acting was not so great, but it's an enjoyable show with cool dancing.
5. ANT Farm - a show with good characters and bad-ish plot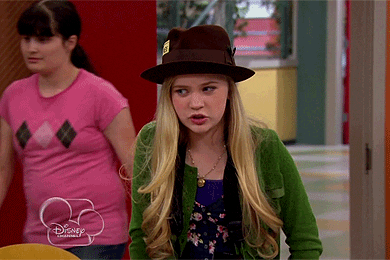 I think this show really has the potential to be a good one. Honestly, I love the characters, especially Fletcher and Olive, and I may have cried on the last episode... eep. Anyways, it's a pretty good show in that respect, and I love the sets, but they needed better plots. Anyways, it's not on anymore, and they need to do a reunion episode now that all the kids are older, I swear, ugh.
3
4. Lab Rats - an interesting plot that needs better personalities for its characters
I never used to like Lab Rats, but then my siblings got me into it. I have to admit, I really like the plot. It's a good plot with depth, but the characters are the opposite. They all have potential to be good characters, but they're very one-sided. Bree is a girl trying to fit in and be cool, Adam is a dumb, cool jock-like guy, Chase is the smaller, nerdier brother of the cool jock, Davenport is a millionaire inventor and father/uncle of the Bionic kids, and Tasha is the sometimes mean/sometimes overbearing step mom to the three Bionic kids. There's other characters as well that lack depth, but yeah. Leo, in my opinion, is the only one with a realistic personality. Other than that, though, the plot for most episodes are really good with a nice character arc.
3. Liv & Maddie - good characters, good music, basic plots
Liv and Maddie makes it so high on my list mainly because I love Dove Cameron, and the music from the show. It's honestly not that good of a show. I think it has potential to be, but they make it too cheesy and the plots are way overused. Plus, Liv and Maddie's brothers Parker & Joey annoy me more often than not.
2. Jessie - a good show, okay plot, well-rounded characters
Jessie is honestly one of my favorites. I love Emma and Ravi and I like Luke (I think Cameron Boyce is one of the better actors on DC). Zuri gets on my nerves a lot of the time, but Betram's hilarity makes up for it. Jessie herself is an okay character, but I think she's a bit too whiny when it comes to her ex boyfriends and such. The plot of the show itself is good, some of the individual episodes are excellent, but overall it's kind of... bleh in that respect.
1. Girl Meets World - a cheesy show with (mostly) good morals and nice characters
I have to say, GMW takes the cake for my favorite show. It's cheesy as all get out, but it does have some good life lessons in the show. In all honesty, by themselves, I don't the characters would stand out at all, but the four main friends together makes an excellent cast. It's a spin-off from Boy Meets World, based on Corey and Topanga's daughter. Honestly, with the exception of some innuendos, I have a few issues with the actors/actresses but the show itself is excellent and I love it to pieces. Maya and Farkle are awesome.
Talk to you all later, Stars!
xx Hannah Song